"As an orthodontist, I have the best job I can imagine. I get to work with absolutely amazing colleagues and patients, all of whom have such different personalities, passions, and perspectives. I get to make a difference in my patients' lives by being a positive force in their lives. Giving my patients a better smile to share is what makes me celebrate daily." – Dr. Ludwig
Education and Continuing Education
Dr. Jennifer Ludwig attended the University of Toledo for her undergraduate degree before continuing on to dental school. She earned her Doctorate of Dental Surgery from Ohio State University and completed my Masters of Science degree in Orthodontics from the University of Detroit-Mercy. Dr. Ludwig is currently a Clinical Attending at the University of Toledo Medical Center, and regularly attends continuing education to stay on top of the latest advancements in orthodontics.
Dr. Ludwig also serves on the Board of the Dental Center of Northwest Ohio. The DCNWO is such an important resource to those in need of dental care and may not be able to afford care from a private practice. More than 25,000 patients are served there per year.
Dr. Ludwig is an active member of the:
Toledo Dental Society
Ohio Dental Association
American Dental Association
Michigan Association of Orthodontists
Great Lakes Association of Orthodontist
American Association of Orthodontists
Military Officers Association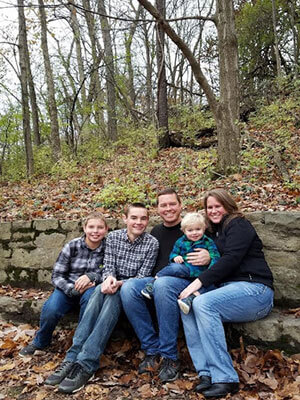 Outside the Office
Dr. Ludwig spends her free time exploring (getting lost) on the trails of the fantastic park system in Oak Openings. She is passionate about travel and tries to keep a balance between snow and sun when choosing her destinations. She also serves as a Lieutenant Colonel in the Air National Guard.
Dr. Ludwig and her husband, Quinn, have a son Henry. Quinn's sons Kyle and Ethan, and Brando the cat keep the house busy. If she is in need of some girl time, Dr. Ludwig knows she can count on her nieces Cydney, Skyler, and Zoey to keep her company.