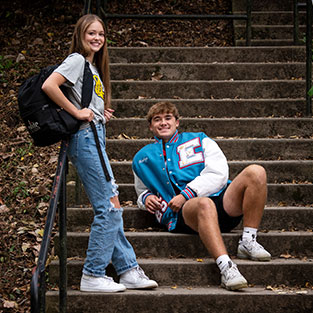 Ray of Hope Awards 2014
Drs. Simon, Haerian, & Ludwig are passionate about two things: orthodontics and their community. We are so pleased they received this award for all of the great things they do to create smiles! It was a great evening and Sashem Brey was an excellent MC. A great big thank you also goes out to Sylvania Family Services that does so many good things for our community.
Drs. Simon, Haerian & Ludwig Orthodontics Receives 2014 Best of Sylvania Award
Sylvania Award Program Honors the Achievement
SYLVANIA July 7, 2014 — Drs. Simon, Haerian, & Ludwig Orthodontics has been selected for the 2014 Best of Sylvania Award in the Orthodontists category by the Sylvania Award Program.
Each year, the Sylvania Award Program identifies companies that we believe have achieved exceptional marketing success in their local community and business category. These are local companies that enhance the positive image of small business through service to their customers and our community. These exceptional companies help make the Sylvania area a great place to live, work, and play.
Various sources of information were gathered and analyzed to choose the winners in each category. The 2014 Sylvania Award Program focuses on quality, not quantity. Winners are determined based on the information gathered both internally by the Sylvania Award Program and data provided by third parties.
Top Docs 2014
HealthCare Heroes 2013
2014 Awesome Teacher Awards!
Do you remember your favorite teacher? Someone who had that special way of making learning fun. These incredible Teachers were nominated for our Awesome Teacher Award. A great time was had by all with pizza and our braces game. We love to honor educators who also love to create smiles!
Sylvania Expo 2014
We love to talk about braces!
Bedford Trade Fair 2014
With our very own Wendy DeBord, the Bedford Business Associations President and Chairman of this year's Trade Fair we were sharing smiles all weekend!
Voted Best Orthodontist of Toledo!
Wow, our patients continue to make us smile! Six years in a row!
Dr. Haerian was featured in the "Look Good, Feel Good" issue of Toledo City Paper!
Perfect Smile Winners!
Our Perfect Smile Contest for 2013 has finally wrapped. The winners have been chosen, awards handed out, and the final photo shoot is complete. We would like to thank our photographer this time around, Kyle Talkington of Studio 419. We had a blast working with Kyle on a two-day photo shoot at the Botanical Gardens, and our pictures show how talented he is. Look for our new winners to be filling the pages of our website soon, as well as our new printed materials. You can see more of Kyle's photos at thestudio419.com.
Thank you all so much for voting us Family Favorite Orthodontist for the fourth year in a row!
Miss. Ohio, Becky Minger, cut the ribbon to officially open our new Sylvania Orthodontics location. The Sylvania Town Crier led the ceremony, and Sylvania City Council President Mary Westphal joined the celebration.
Miles for Smiles 2012
The purpose of the Miles for Smiles event is to bring the entire Northwest Ohio dental community together for a day of fun, fitness, and fundraising. Participants included dentists, hygienists, assistants, family, and friends all ready to walk or run to earn money to support the Dental Center of Northwest Ohio.
Since 1910, this nonprofit organization has been providing primary oral health services to area children, adults, and seniors with limited access to oral healthcare. Last year, Miles for Smiles raised more than $50,000, and judging by the number of participants this year, we're sure it will be prove to be just as profitable.
Our staff and doctors love participating in this great fundraiser, and we are proud to announce our patient, Ben Wexler, won this year! Way to go, Ben!