"I am passionate about combining the art and science of dentistry to deliver ideal orthodontic outcomes for patients of all ages." – Dr. Haerian
Dr. André Haerian is an innovator, a scientist, a teacher, and a world-class, board-certified practitioner. Through a combination of education, practical experience, dedication to lifelong learning, and community involvement, Dr. Haerian has achieved the knowledge necessary to create perfect smiles for all his patients.
Education and Experience
Dr. Haerian completed his Doctorate of Dental Surgery at McGill University in Montreal, Canada in 1993. While at McGill, he was honored with numerous prizes and awards for achievements in academics, practical skills, and overall excellence in treatment. In 1995, Dr. Haerian received his Master of Science in Orthodontics from the University of Detroit Mercy. He then attended the University of Michigan, School of Dentistry where he earned his PhD in Oral Health Sciences.
Fluent in English, French, and Farsi, and experienced in clinical research design, Dr. Haerian holds a breadth and depth of knowledge that facilitates great orthodontics, both practical and educational. Loving what he does, he continues to give back to his community as a Clinical attending at the University of Toledo Medical Center and Associate Professor at the University of Michigan. Teaching gives Dr. Haerian an opportunity not only to share what he's learned, but also the chance to elicit enthusiasm and excitement about the field of orthodontics.
Dr. Haerian's professional affiliations include:
Toledo Dental Society
Ohio Dental Association
American Dental Association
Michigan Association of Orthodontists, past president
Great Lakes Association of Orthodontists
American Association of Orthodontists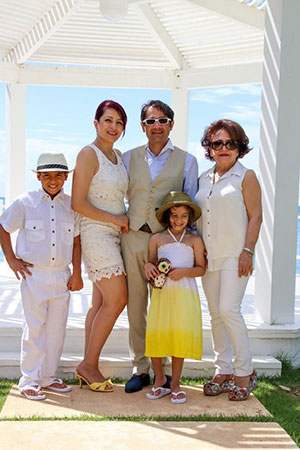 Outside the Office
Dr. Haerian is a proud husband of his wife Darya, a dual specialist in pediatric dentistry and endodontics. Their children Reza and Roya are the joy in their lives. When he's not in the office or with his family, Dr. Haerian enjoys snowboarding on some of the highest mountains in the world, sailing, and skiing. He has hit new heights since attaining his pilot license, but his family always keeps him well-grounded.